Tom Schotte wins 1st Waarschoot Othello Open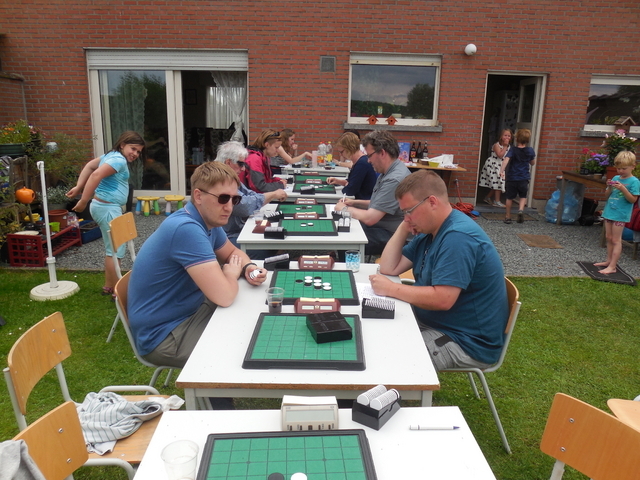 25 June 2016
A garden tournament without rain is by default successful. This was also the case for the first Waarschoot Othello Open. 12 players from no less than 5 countries gathered in the garden of Tom and Akke-lien. Our foreign guests where: Agata Gozdzik from Poland (a colleague from Tom at TomTom), Luigi Puzzo from Italy, Arvid Kjellberg from Sweden and Albert Kortendijk from The Netherlands.

7 players in the A event and 5 players in a separate B event for unexperienced players. The B event welcomed aside of Agata two more new players: Bart and Lieselotte. Two experienced - but still promising - players also showed up: Kris and Annie. The latter made a come-back after 5 years, but proved that she's still a strong beginner. With a perfect score sheet she qualified for a final against the last player in the main event.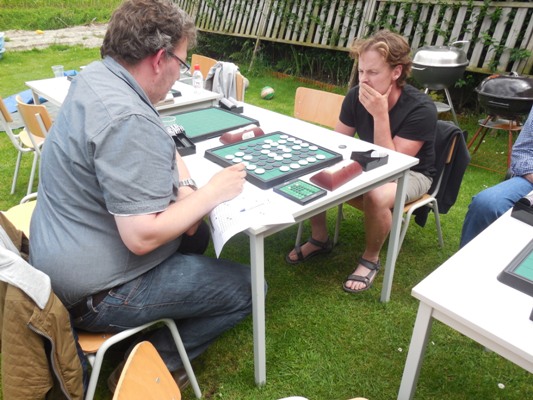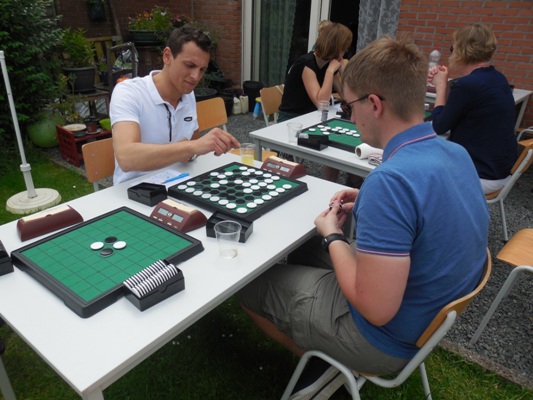 The main event also concluded with a final: the two highest rated players qualified for this final. Tom Schotte defeated Albert Kortendijk. Arvid Kjellberg, although he scored 3 points, still ended last in the main event and had to play Annie Flockman. The Swedish player won the battle and remained 7th.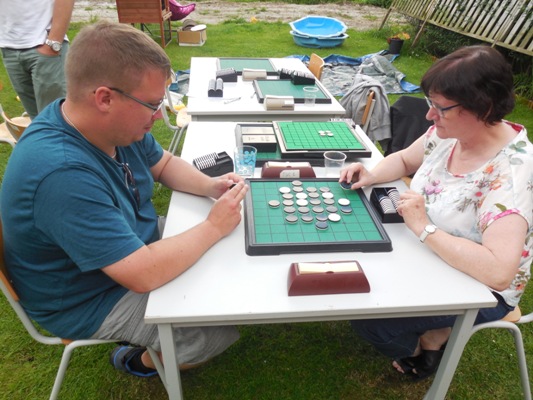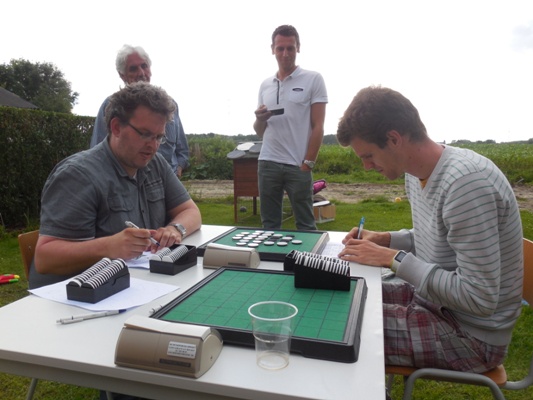 The tournament was concluded with a BBQ.