Jan de Graaf wins 5th Ghent Othello Open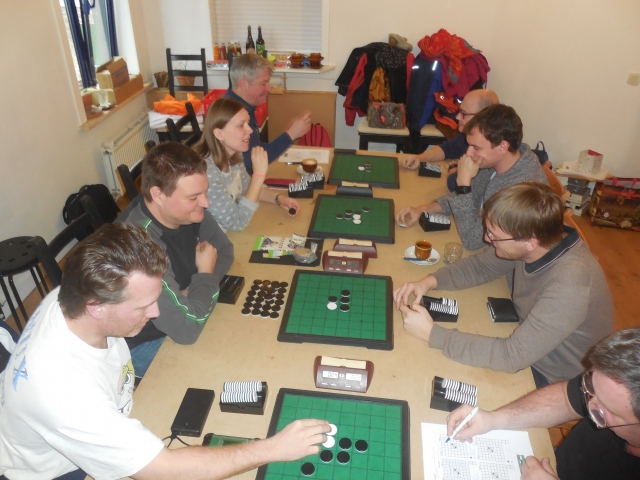 15 January 2017
Jan C. de Graaf wins 5th Ghent Othello, furthest traveller Benkt Steentoft placed 2nd. Both players won 6/7.

Best Belgian was Nick Reunes with 4/7, best female Rosalinde de Boer. She also scored 4/7.
Frédéric Nicholls was best beginner with 3/7, but only had a narrow loss to Albert Kortendijk in the last round (31-33), where a win would have promoted him to advanced.

Linda Klatten was the best promising/new player, also with 3 points. Notable are the results of Eline, Jana and Sander who played their first official tournaments at the age of 8, 7 and 6.

Treck Hostel Gent hosted us for the day and served brunch for all players.