Tom Schotte wins Brussels Othello Open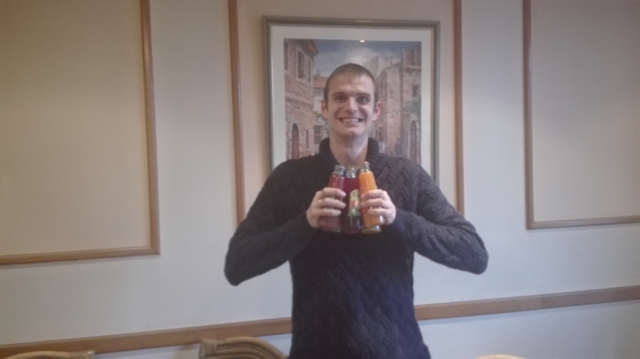 25 February 2017
This tournament was the first tournament in the Brussels areas since 2010, which was played in the back yard of a game club in the center of Brussels. For this edition we moved to Groot-Bijgaarden, one of the 19 communes of Brussels. Five players gathered and competed for 10 rounds. The atmosphere we really great and we have already decided to have another tournament at Tavern "Den Apostroff" in 2018.

Rosalinde de Boer was the surprise of the morning, beating all players even tough she's only ranked 3rd. Tom Schotte was the intermediate second, while Frédéric Nicholls also moved on rank up after defeating Nick Reunes. Frauke van de Moortel closed the row of players.

The second round of games turned around the tournament: Rosalinde de Boer lost 3 of her 4 games, while Nick Reunes won 3 out of 4 games. Tom Schotte grabbed himself together and remained undefeated, finishing with 9/10. Frauke Van de Moortel scored 2 out of 4, but still remained 5th in the final standings. Frédéric Nicholls dropped from 3 to 4 after only winning one game in the afternoon.

The outcome of this turn-around is that Tom Schotte won the tournament, ahead of Rosalind de Boer and Nick Reunes.