Tom Schotte wins 1st Ursel Othello Open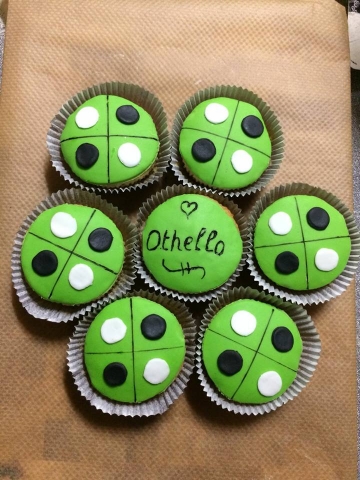 13 January 2018
For the first Belgian Othello tournament of 2018, 15 players gathered in Ursel. The hometown of the Verstuyft family hosted an Othello tournament for the first time. It was a success as no less than five new players joined in competition, some of them only learned the game earlier that week.

Six of the fifteen players were advanced. Logically these players also occupied the first six places in the final ranking. The seeding was respected, except that Rosalinde de Boer became 3rd and Nick Reunes became 4th. There was also a draw between number 5 and number 6 seeds Marcel Sneek and Frauke Van de Moortel. Note that the 3rd place of Rosalinde de Boer was actually better that it shows: she managed to defeat top seed Tom Schotte and finished with 6 points as well as the Belgian champion and Jan de Graaf. The places were determined on disc count, where Tom Schotte proved to be the best.

The best promising player was the 8-year old Jana Verstuyft, who defeated the Dutch Linda Klatten along the way. She scored 3.5/7 and finished 7th, closely followed by Linda Klatten, Bart Verstuyft and newcomer Mieke Hooghe. Evelyne Van Autreve also won two games along the way. Three other newcomers only joined for three games, but both Tony and Arthur Claeys managed to score points and will be in the next World Othello Rating List.