Tom Schotte wins 8th Ghent Easter tournament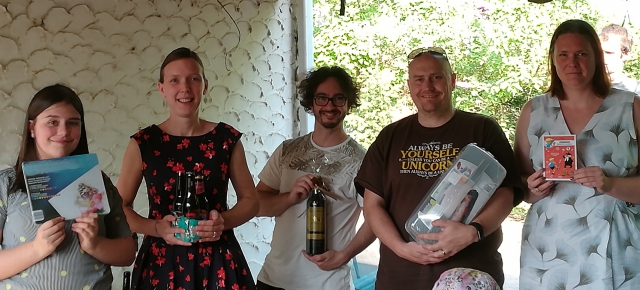 22 April 2019
Another international event in the Belgian Grand Prix with guests from The Netherlands, Italy and Czech Republic. Especially the latter guest was a true contender for tournament vicotry. Eight fold Czech champion and former World Championship top 10 payed our beautiful country a visit and picked the right weekend to participate the first outdoor Easter tournament on what appeared to be the warmest 22nd of April measured in Belgium since measurements started.

The heath went up right away with a game between the two tournament favourites: Tom Schotte won narrowly (41-23) after being behind in the late mid game. Miroslav Voracek then started to win all his games, except for a draw against Rosalinde de Boer in round five. This was enough for the second place. Third place was for Brecht Van Damme, who was the only player on five points. He finished with a victory against Rosalinde de Boer in the last round.

Several promising players contended for the first place and a close battle between Linda Klatten on the one hand and Bart, Eline and Jana Verstuyft on the other hand was decided in the last round. Bart (against Linda) and Eline (against Jana) won their last game and Bart just got a better tie-break to claim the promising categor victory.