Team Belgium - WOC 2019 (Hong Kong) - Who is joining?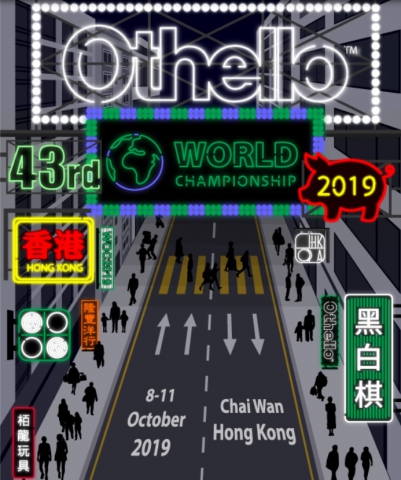 31 May 2019
The 43rd World Othello Championship will be held in Hong Kong this year. Belgium will send, for now, 1 player. The competition will take place from October 8th until October 11th.

As usual the tournament takes off with the opening reception on Tuesday evening (October 8th), the opening pairings included. A total of 13 games have to be played on Wednesday October 9th and Thursday October 10th to determine the qualified players for the (semi) finals. Our Belgian players will probably not involved in this battle; in all categories (elite, women and youth) many strong players are present. Those finals will be held on Friday October 11th. That day will be concluded with the victory dinner, prize ceremony included.

In the weekend of October 12th and October 13th there will be a game event in Hong Kong and will get a central place in that event. All players can have another go to play at their very best in one of the alternative Othello competitions.


All info can be found at the official pages of the 43rd World Othello Championships.

Team Belgium
The following player (for now) will represent our country:
Bernard Nelis
Age: ??
Residence: Brussels
Qualified: Belgian Grand Prix 2019 - 13th place
WOC participations: 3 (1989, 1990, 1993)
Best performance: 30th (1993 - London)
List of honour: 3rd place Belgian Championship 2019
Playing Othello ???-1993 and made his come-back in 2019
We still have 4 places left. Interested?
Do not hesitate to contact us
. Deadline to register is July 31st