Tom Schotte wins 11th national Othello title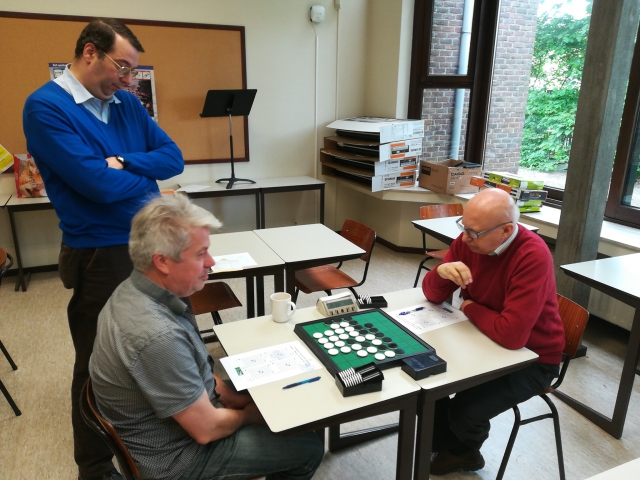 19 May 2019
For the 36th in Othello history a bunch of people gathered to battle for the title of Belgian Othello champion. The crowd was rather limited, with only six players attending the morning session. Tom Schotte defended his title, joined with his 2 sons. We had the local organiser, Jan Van Damme. And on top of the the come-back of Bernard Nelis (inactive since 1993) and Renzo Rubele (who played 2 tournaments in Italy while back in 1989).

During the morning we have seen quite some nice games and tournament favourite Tom Schotte come out on top with five wins. Three others players finished on three points, of which Bernard Nelis was the unlucky one who finished fourth. This meant that he had to play Tom Schotte in the semi final.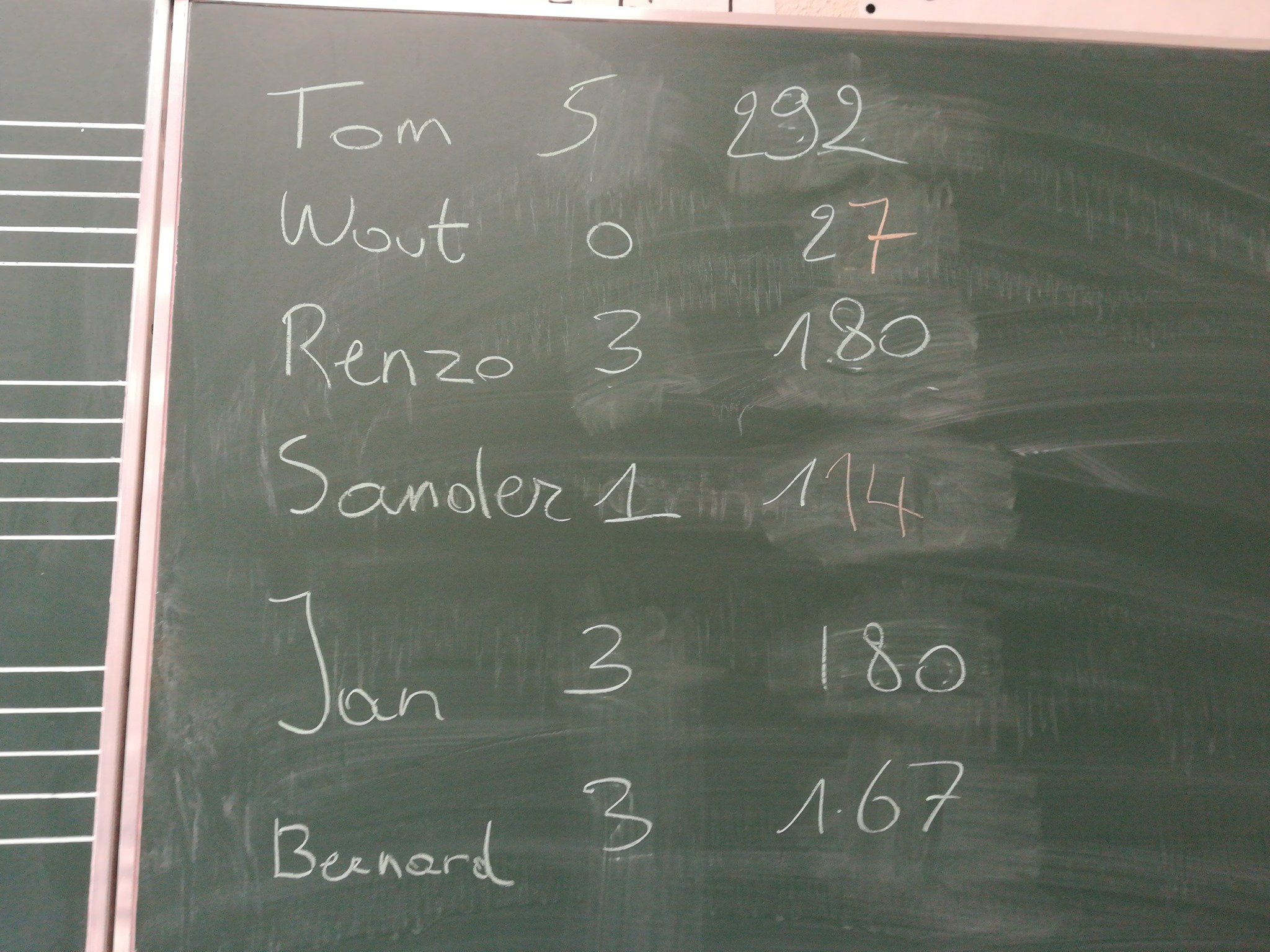 In the afternoon session the top four of the morning qualified for the semi finals of the Belgian championship. Luckily for the tournament director these were the four adults players. Meanwhile the two youngster proceeded to the junior semi finals, where they were joined by the Verstuyft sisters.

Tom Schotte won his semi final easily (14-50) , while Jan Van Damme and Renzo Rubele had a great fight with several twists and turns. Jan Van Damme profited of the home advantage and qualified for the final (36-28). The final ended in a clear win for Tom Schotte (63-1), who claimed his 11th national Othello title. He has now been undefeated since 2013. Bernard Nelis won the play-off game (48-16).

In the other tournament, the Schotte brothers lost against the Verstuyft sisters. Jana and Eline played for the third consecutive time the junior final. Eline claimed her third title in a row (47-17).